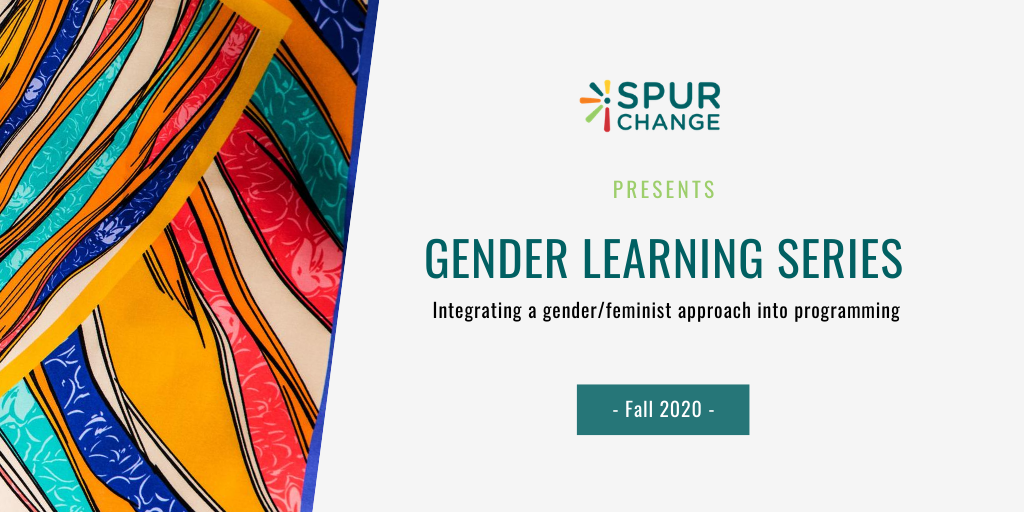 About the Series
In 2020 and 2021, Spur Change will host a series of practical, hands-on and peer-to-peer learning opportunities to strengthen the the capacity of Canadian SMOs to integrate a gender/feminist approach into their activities. Sector champions will share Gender-adapted tools and practices, and explore with participants how they could be adapted to the needs and realities of SMOs. These 90 – 120min interactive sessions will be held monthly starting in October, 2020.
---
Putting Feminist MEAL into Practice
Presented in collaboration with Oxfam Canada, Plan Canada and MEDA this workshop looks at how to apply feminist principles to monitoring, evaluation, accountability and learning (MEAL) practice. During this webinar, our presenter will shared concrete tools and resources to help SMOs aiming to adopt a gender-sensitive and feminist lens to their MEAL.
About the Presenters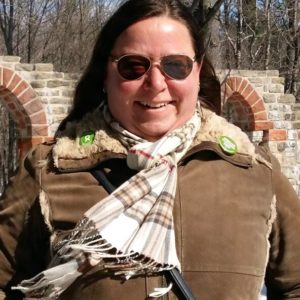 Deborah Simpson, Manager, Program Impact, Oxfam Canada
Guidance Note on Feminist MEAL
(FR, En & SP)
This tool outlines seven foundations upon which feminist MEAL can be based. Ranging from taking an intersectional approach to shifting the role of evaluator to facilitator, the aim of the Guidance Note is to support knowledge generation that is meaningful, accessible, and relevant to those who rightly own it – the people with whom we work.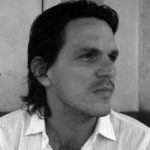 Andres Gouldsborough, Senior Monitoring and Evaluation Advisor, Plan Canada
The Women and Girls Empowerment Index (WGEI)
Developed by Plan Canada to comprehensively measure the impact of its complex and multifaceted gender transformative programming, it is designed as a composite measure that scores, weighs and aggregates changes across several gender equality domains, including Gender Roles and Responsibilities, Access and Control over Resources, Participation and Decision Making, Social Norms, and Moral and Primary duty-bearers. The presentation will cover the WGEI architecture and data collection tools, as well as lessons learned from its implementation.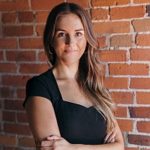 Calais Caswell, Technical Specialist- Gender Equality & Social Inclusion, MEDA
Gender Action Learning System (GALS) Methodology
The Gender Action Learning System (GALS) is community-led empowerment methodology that promotes changes in gender and social norms for gender transformation. This methodology incorporates a feminist, participant-driven monitoring approach to track behaviour change over time where after an initial "training of trainers" session with a chosen group of community members, the dissemination of learning "snowballs" outward where trainees engage/train others, thus becoming the GALS experts themselves. MEDA has piloted GALS in its Nigeria "Women and Youth" (WAY) project in Northern Nigeria which promotes women and youth entrepreneurship in agro-processing, as well as addresses social development issues such as Early and Forced Girl Child Marriage (EFGCM).