Spur Change launches a micro learning series which include 4 short videos, tip sheets and a 1 live Q&A session on best practices for baseline data collection for SMOs. These sessions include best practices, as well as simple, concrete examples to help participants understand the content.

---
►Meet the trainers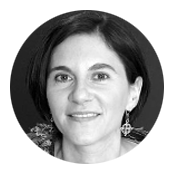 Natalie Zend – International Training and Facilitation Consultant
Natalie is a Certified Training and Development Practitioner and a UNICEF Results-Based Management (RBM) Master Trainer. An IAFTM Certified Professional Facilitator, she has extensive training in facilitation methods, including facilitating participatory monitoring and evaluation. Natalie has designed and facilitated 4- to 5-day Human Rights Based Approaches and RBM workshops for Global Affairs Canada staff and partners as well as UNICEF, in English, French and Spanish, and co-authored UNICEF's corporate RBM handbook. She has supported numerous international development organizations in the field application of RBM tools and methods, through coaching, facilitation and process and systems design. She is fluent in French.
---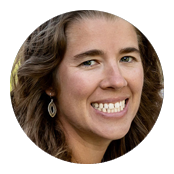 Paula Richardson – MEL Program Lead at Salanga
Paula is a Monitoring, Evaluation and Learning (MEL) Specialist with 15+ years managing complex projects and spearheading cutting-edge monitoring, evaluation and learning tools and technology for programs in Africa, Asia and the Caribbean (ranging from $2–$20 Million in budget). As the current MEL Program Lead for Salanga she coaches organizations to identify key metrics, craft useful and gender-sensitive data collection tools and implement database systems and software for better data storage, analysis and learning. Paula is inspired by MEL systems that catalyze learning and promote knowledge sharing from the ground up.
---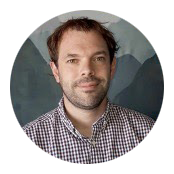 Jakub Nemec – Executive Director at Salanga
Jakub is an expert in international development with 15+ years of experience from project implementation and strategic leadership roles. Jakub is also MEL technology expert and has hands-on experience with the design and implementation of database systems specifically for the non-profit development and humanitarian sectors. He has led the design, piloting and roll-out of multi-lingual, cloud-based database systems for tracking project impact for 30+ organizations, drawing on 15+years global experience in development, tech design and entrepreneurship. With a track record in humanitarian aid, international development, software design and deployment, he specializes in designing user-friendly and inclusive tech-user experiences.
---
Please find below 4 video sessions and the documents associated with each of the sessions. If you have any questions, we invite you to watch the live Q&A webinar that took place on February 10, 2020.
---
If you would like to deepen your knowledge of this subject after taking this training, we invite to take our National Training: Making Data Collection Meaningful.