In September 2020, Spur Change relaunched the training Making Data Collection Meaningful*. This two weeks intensive workshop organized by Spur Change, in collaboration with the Inter-Council Network (ICN) members, Salanga and ZENDialogue, was a practical hands-on experience for participants to dive into planning for data collection, gender-sensitive, feminist and community-led approaches to data collection, and technology for data collection with a combination of synchronous and asynchronous learning modules. The training also addresses how to adapt data collection in COVID times.
This training has now been adapted to be a complete self-learning session. Follow each module in progression, as the knowledge builds with each successive step.
* Initially, this workshop was supposed to be delivered in person in March 2020 across different locations in Canada. Note that the micro-learning videos you will be viewing during the asynchronous self-learning assignments were planned and recorded prior to or in the early stages of the current pandemic and therefore do not reflect the current situation. While the content is still relevant, some adaptations will likely be needed in your data collection. That will be addressed in session 1 (Adapting Data Collection to the New Reality) and in the live sessions during exercises and Q&As.
---
►Meet the trainers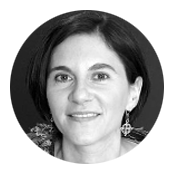 Natalie Zend – International Training and Facilitation Consultant at ZENDialogue
Natalie is a Certified Training and Development Practitioner and a UNICEF Results-Based Management (RBM) Master Trainer. An IAFTM Certified Professional Facilitator, she has extensive training in facilitation methods, including facilitating participatory monitoring and evaluation. Natalie has designed and facilitated 4- to 5-day Human Rights-Based Approaches and RBM workshops for Global Affairs Canada staff and partners as well as UNICEF, in English, French and Spanish, and co-authored UNICEF's corporate RBM handbook. She has supported numerous international development organizations in the field application of RBM tools and methods, through coaching, facilitation, and process and systems design. She is fluent in French. To learn more about
Natalie, visit her LinkedIn page.
---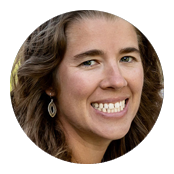 Paula Richardson – MEL Program Lead at Salanga
Paula is a Monitoring, Evaluation and Learning (MEL) Specialist with 15+ years managing complex projects and spearheading cutting-edge monitoring, evaluation and learning tools and technology for programs in Africa, Asia and the Caribbean (ranging from $2–$20 Million in budget). As the current MEL Program Lead for Salanga she coaches organizations to identify key metrics, craft useful and gender-sensitive data collection tools and implement database systems and software for better data storage, analysis and learning. Paula is inspired by MEL systems that catalyze learning and promote knowledge sharing from the ground up. To learn more about Paula, visit her LinkedIn page.
---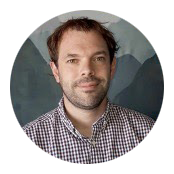 Jakub Nemec – Executive Director at Salanga
Jakub is an expert in international development with 15+ years of experience from project implementation and strategic leadership roles. Jakub is also MEL technology expert and has hands-on experience with the design and implementation of database systems specifically for the non-profit development and humanitarian sectors. He has led the design, piloting and roll-out of multi-lingual, cloud-based database systems for tracking project impact for 30+ organizations, drawing on 15+years global experience in development, tech design and entrepreneurship. With a track record in humanitarian aid, international development, software design and deployment, he specializes in designing user-friendly and inclusive tech-user experiences. To learn more about Jakub, visit his LinkedIn page.
---
As an introduction to this course, we suggest taking the Micro-learning session on Baseline Surveys first.