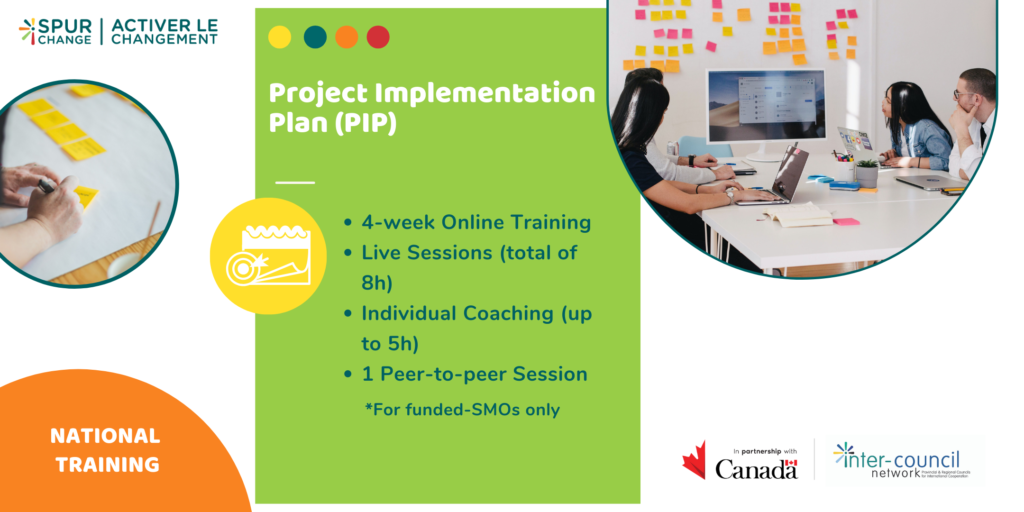 August 2021 – This four-week intensive workshop organized by Spur change in collaboration with Small Shop Big Impact was a practical hands-on experience for participants to dive deeper into the process of developing a Project Implementation Plan (PIP).
This online workshop was offered to all small and medium organizations (SMOs) funded via the second Call for Concept Notes of Global Affairs' Development Impact Window. There were two cohorts, one in English and one in French. Participants attended online live sessions for a total of 8 hours (2h session x 4 consecutive weeks). They applied learning through case studies, examples and discussions about the different elements of a PIP.
---
►Meet the trainers
Claire Holloway Wadhwani
Claire is a consultant providing tailored support to diverse non-profit projects in Canada and abroad. Through her company, Small Shop Big Impact, Claire has worked with more than 20 different NGOs, helping them to build capacity for project design, to respond to funding opportunities and to foster a culture of learning with their organizations. Claire has 18 years' experience in the sector, working with projects in Canada, Sub-Saharan Africa, Latin America, and Southeast Asia, focused on advancing gender equality, investing in food security (with a focus on sustainability and climate change adaptation), promoting health (with a focus on sexual and reproductive health and rights), and community engagement. Claire regularly shares her knowledge and experience in community project building and impact assessment through facilitation of workshops and webinars in collaboration with networks and partners across Canada. Claire has a passion for grassroots participation and the efficacy of community-based initiatives as both a means of advancing local development goals and in effectively engaging with community allies. To learn more about Claire, visit her LinkedIn page.
---
Tariq Bhanjee
Tariq has worked in international development and public health for over 20 years in over 25 countries around the world supporting 60+ non-governmental organizations, bilateral and multilateral donors, government, and the private sector. Tariq applies results-based management and leads proposals and program design. Tariq has worked on the development of several implementation plans over the past decade and supported the extension of designs to achieve impact. Tariq has a specialization in health and has worked on sexual reproductive health and rights; and maternal, child and adolescent health and HIV/AIDS programs. Tariq earned a Master's Degree in Planning from the University of British Columbia with a focus on International Development. He also has another graduate degree in International Public Health form the University of Sydney, Australia. Tariq brings a unique perspective to his work with an emphasis on community development and has worked on the ground with communities to encourage, engage and empower them in their own development. Tariq uses a participatory and applied learning approach to build capacity among organizations for sustained internal change. To learn more about Tariq, visit his LinkedIn page.
---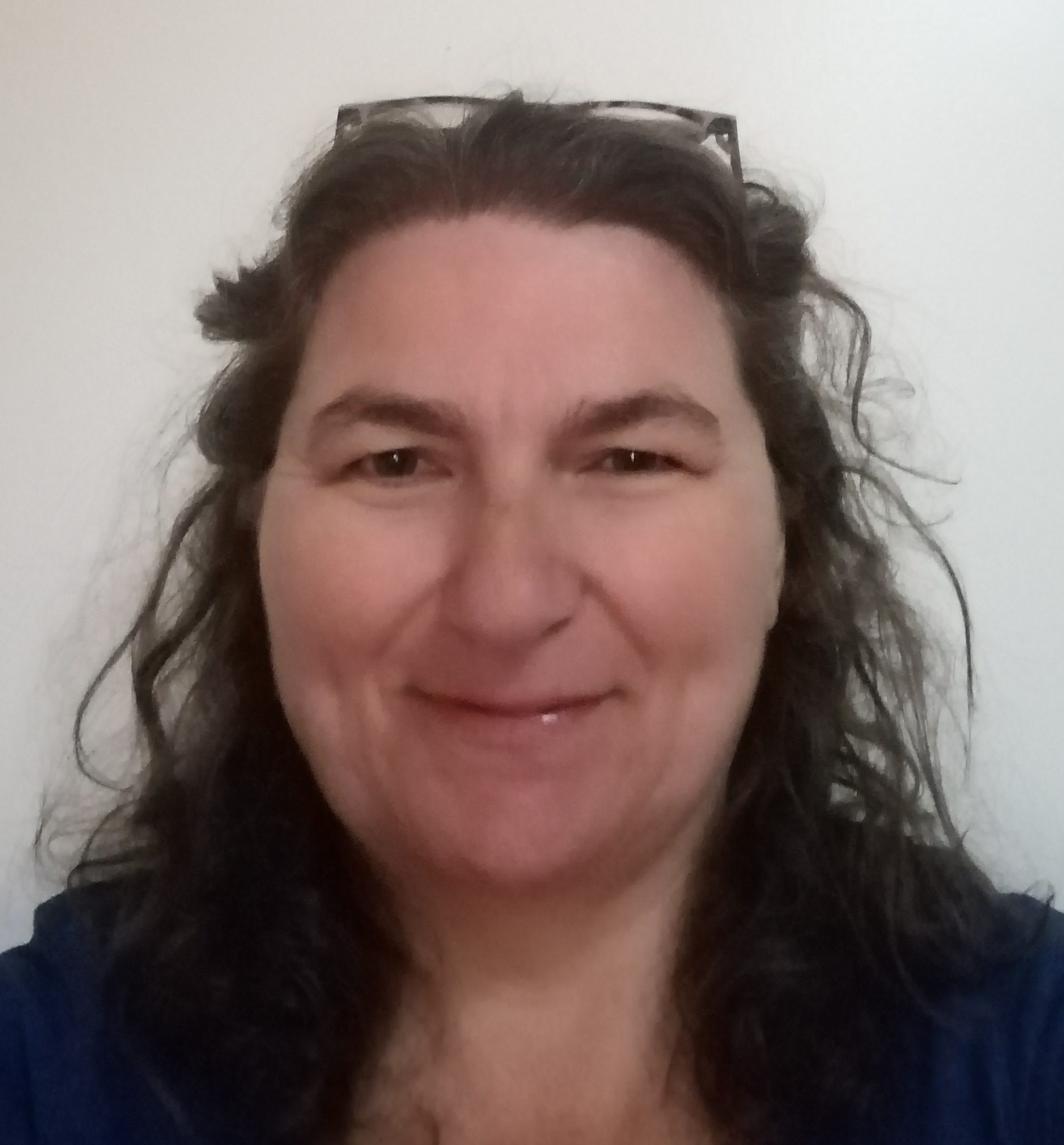 Annie Gingras
Annie has more than 25 years of experience in most aspects of international development program management (in both official languages) specifically on social and human development issues including social innovation/financing/enterprises, health and HIV/AIDS, education, economic security and livelihoods, gender, governance and parliamentary strengthening as well as Indigenous/Aboriginal Peoples and human rights (in Canada). She has extensive project, financial and administrative as well as communication and information management experience, which includes strengthening overseas field offices. Ms. Gingras has facilitated various workshops and conducted numerous trainings, needs assessments, implementation, research and/or monitoring/evaluation missions in over 15 countries across three continents. She has proven experience managing bilateral, multilateral projects and donor relations. Ms. Gingras has developed and conducted HIV/AIDS related training as well as gender and project implementation plan (PIP) trainings to a broad range of organisations.
---