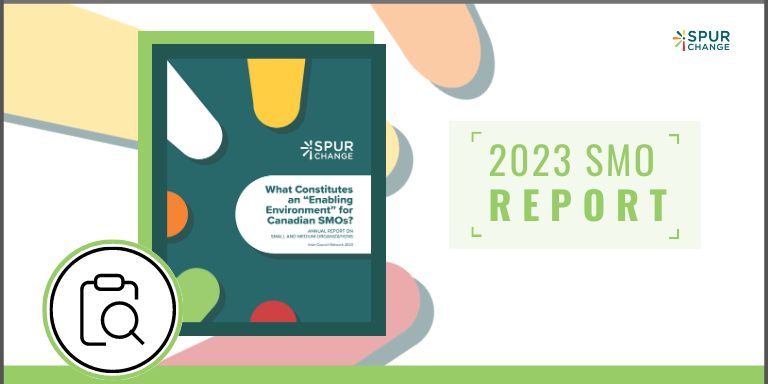 Small and medium-sized organizations (SMOs) have long played a critical role within Canada's international cooperation landscape. The ability of SMOs to emerge and thrive in many ways is contingent upon the environment within which they are established. An environment with favorable policies and where opportunities for funding, public engagement, networking, and collaboration abound is fertile ground for a vibrant civil society, including strong and well supported SMOs. But what does this look like in practice? Is the current Canadian environment an enabling one?
To answer these questions, the research team launched a survey in October/November 2022 and then completed 17 semi-structured interviews with representatives from SMOs, provincial and regional
councils for international cooperation, NGO network organizations, and a donor agency. The information gathered through the survey and interviews has been used here to describe and analyze the environment within which SMOs are operating in Canada while drawing comparison to the environments in other countries.
This report is meant to serve as a learning tool for all Canadian international cooperation actors. In analyzing both the challenges and benefits associated with Canada's enabling environment, it identifies ways to strengthen and facilitate the crucial international cooperation work carried out by Canadian SMOs.
This year's SMO Report was released on May 26, 2023. A webinar launch going over key findings with the research team and participants is planned in on June 19, 2023 12 pm ET (9 am PT).