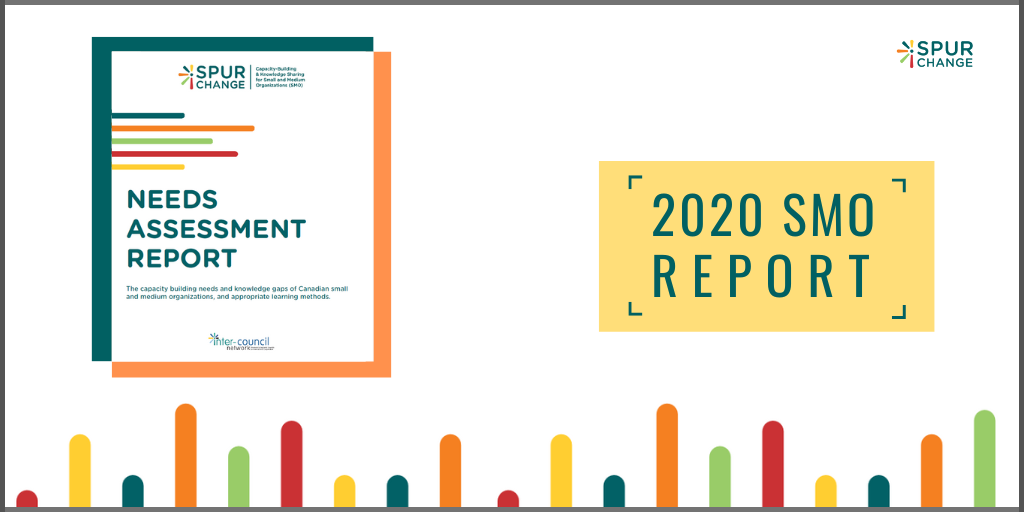 Assessing the capacity building needs and knowledge gaps of Canadian Small and Medium Organizations (SMOs), and appropriate learning methods Spur Change is thrilled to launch its first SMO report addressing questions about the capacity building and knowledge sharing needs of Canadian SMOs working in international cooperation.

What are their organization's ambitions? What are key priority areas for learning and capacity building for their organization to achieve its ambitions? What are their preferred learning methods? What is their level of knowledge and understanding of the Feminist International Assistance Policy (FIAP) and the Sustainable Development Goals (SDGs)?

The report is based on 252 responses collected from over 150 SMOs across Canada.